About Us
Meet the Owner
911 Restoration of Rochester is owned and operated by Rob Yaeger. Born in Bativia, New York, 
Rob has always been passionate about giving back to the local community. He served in the military for 20 years before starting his own construction company in 1991. It was there, where he found his passion for residential restoration and mold removal with a focus on foreclosed homes. 
When he found that there was a growing demand for environmental work, he began focusing more on restoration and remediation for dozens of local properties. He began his search for new opportunities in order to continue serving residents and neighbors that were going through difficult times related to disaster restoration. 
Today, he is a New York state-certified mold assessor and mold contractor and owns a roofing and landscaping company. He's also a proud (and busy) franchise owner of both 911 Restoration of Buffalo and 911 Restoration of Rochester. Although he's busy juggling two locations, he always puts the customer first. 
Joining a "People First" Enterprise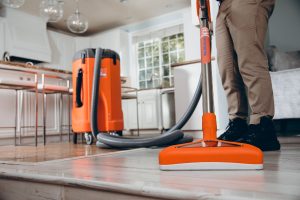 911 Restoration has always been a "people first" enterprise. It's one of the main values that inspired Rob to join the franchise. When he was on the search of expanding his business, it made sense to invest in a national brand with a trusted reputation for disaster restoration that could help him take his business to the next level.
Impressed by the 911 Restoration's "Fresh Start" philosophy, Rob was more determined than ever to continue his mission to rebuild and restore properties while putting "people first" above profits. 
Rob is the proud husband of a school teacher wife and the father of two kids. He is excited to adopt a new child soon. He also is an animal lover and has several dogs and cats. During his spare time, when he's not focused on restoration projects, Rob enjoys exercising, working out, and biking. As a family man, he enjoys spending quality time with the kids and going camping with the family. 
A Commitment to Service, Compassion, and a Fresh Start
911 Restoration is known as the "Fresh Start" company. Every flood, fire, or mold disaster is an opportunity to rebuild and restore properties so that customers can receive the chance to have a new beginning. 
This philosophy is what makes 911 Restoration a great match for Rob's own standards for service, honesty, and compassion. 
When customers are navigating a difficult time following a disaster, Rob makes himself available to answer any questions they may have about the process. Transparency, undivided attention, and honesty are key values that Rob and his team strive to deliver.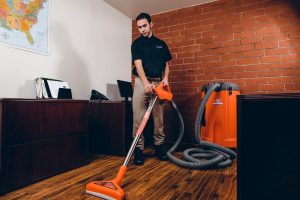 With an honest approach to their services, 911 Restoration of Rochester is committed to the customer's well-being. Rob and his team won't try to overcharge or sell anything that people won't need. They're more concerned about ensuring that every customer is satisfied with quality restoration services from a nationwide company that cares about them and their property. 
There are many residential and commercial property owners in Rochester that have been hit hard by disasters. Rob understands what it means to show compassion and empathy during times of great need. In fact, he has given discounts to some customers if he found that they couldn't afford some of the services. That's just the type of person Rob is. 
 "The best interest of the customer is always prioritized," says Rob. 
When you are trying to preserve your property and are looking for reliable disaster restoration, 911 Restoration of Rochester is here to help. The branch's disaster restoration technicians treat every restoration project with urgency and care. They arrive on the scene in 45 minutes or less and provide 24/7 assistance when you're dealing with a flood, fire damage, or mold situation in the middle of the night. 
In addition to speed and compassion, Rob and his team strive to achieve high standards for every restoration project that comes through in Rochester.  With a staff that is IICRC certified, they are ready to begin the process of residential or commercial restoration with efficiency and care. Instead of dealing with multiple contractors, you can work with one company that can provide full restoration services. 
Rob and his team value your time and understand the urgency of quality restoration services after property damage. When you need restoration services in Buffalo and the surrounding area, Rob and his team are eager to help you get the "Fresh Start" you deserve. They'll be at your property rain or shine within 45 minutes or less.