About 911 Restoration of Rochester
When it comes to the nature of a water damage restoration situation, the people trust in the know-how and expertise of our specialists with 911 Restoration Rochester to take care of them every step of the way.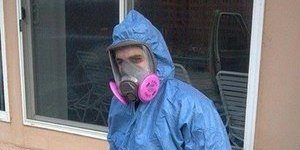 Our water damage Rochester extraction experts know that the best way to prevent a disaster from escalating is to be at the scene fast.
This is one of the many reasons why our water damage Rochester teams can arrive within 45 minutes of any emergency call for help.
To supplement our quick arrival time, we are also available 24/7/365 so that no form of loss can prevent us from being at the scene and helping you as soon as is possible.
Beyond our fast acting experts, we also endeavor to bring only the latest drying technology to employ in your property so that we can ensure a rapid recovery can take place.
If you've recently been through a water invasion incident, then don't wait another minute to contact our water damage Rochester specialists with 911 Restoration Rochester for help today!
Preventing Different Kinds Of Damage
Our specialists with 911 Restoration Rochester are always at the ready to take on any kind of challenge, and this is why they have grown to become the most trusted source for services around, but they are also tapped all the time for their ability to help people prevent such situations.
Here are some simple damage prevention tips: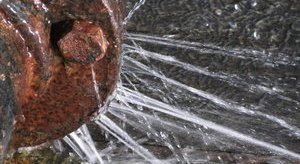 If you spot any missing shingles on your roof, or any that are out of place, then make sure to fix them as soon as possible to avoid ceiling leaks and roof damage.
Never let roots from trees crowd out the space that pipes need to flow properly.
Inspect your piping system at least once a year to spot any rust or corrosion that may indicate the section needs replacing.
Don't let the trees around your property drop dead limbs onto your roof. Make sure to trim them at least once every few years.
Let a restoration expert or a plumbing professional take a good look at your whole system to discover any small issues before they become more difficult problems later on.
There are myriad ways to protect your property from the nature of a water damage situation, sewage backup, mold growth, fire outbreak, or even a major disaster, and this is not a full list.
If you have questions, or if you already have a damage incident afoot in your property, then don't wait another minute to contact our water damage restoration Rochester team with 911 Restoration Rochester today!
Specifics Of Flooding And Water Damage Restoration
Our team is well versed in every aspect of the restoration industry, and there is no project that is too big or too small for us to take on with ease.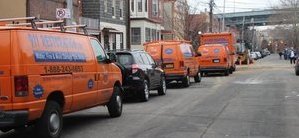 We are profoundly dedicated to client satisfaction, and this is why we always put the customer first with every project that we take on.
In concert with this approach, we are also truly dedicated to professionalism too, and this allows us the ability to do everything we can to make the experience as easy for our clients as possible.
We will walk our customers through every aspect of a restoration job, and we will even help to fill out the insurance paperwork involved in such incidents for you.
We truly care about not only the homes and businesses that we work on, but also the well-being of the customers who live and work in them too.
Don't let your home or office location suffer from the effects of any kind of disaster without getting help from the best there is.
Contact our water damage restoration Rochester team with 911 Restoration Rochester and let us help with everything today!