Fire and Smoke Damage Restoration
 The aftermath of a fire can be devastating for residential and Commercial property owners in Rochester. With the right expertise and fire cleanup tools, 911 Restoration of Rochester can help speed up the process of fire damage restoration. Our fire cleanup crews are available 24/7 for quality fire damage restoration and surrounding regions like Henrietta and Penfield.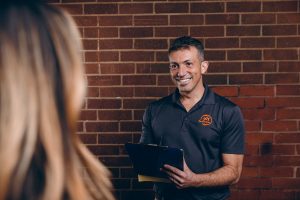 Winter storms, tornadoes, hurricanes, and other natural disasters can threaten property and cause flooding or fire damage. We'll arrive at your property within 45 minutes and provide full fire cleanup, water damage restoration, and smoke restoration.
We believe our customers deserve a "Fresh Start" after extensive Rochester NY flooding or fire damage restoration. Here is a list of services we provide: 
Removal of burned possessions
Replacement of fire-damaged flooring
Restoration of smoke-stained walls and ceiling
Cleanup of fire retardant chemicals
When you need immediate flood water cleanup, fire damage restoration, or mold remediation in Rochester NY, 911 Restoration can help. We are available 24/7/365.
Removing Every Trace Of Fire And Smoke From Your Property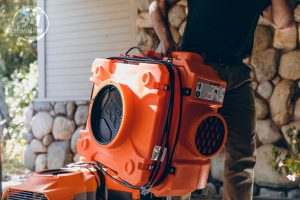 As a nationwide water damage restoration company, we also specialize in fire damage restoration as well as fire cleanup projects involving puff back cleanup, smoke restoration, and soot removal.
With decades of fire damage restoration experience, we safely and effectively work on smoke removal techniques, puffback cleanup, and deep cleaning and sanitization after fire cleanup in Rochester.
The remaining moisture can cause damage to your property and eat away at the foundation of your property. After a thorough inspection, our restoration crews can inspect for mold to assess if there needs to be mold remediation. 
We'll remove any trace of ash, smoke, and soot, and assist with puffback cleanup and other services vital to fire damage restoration.
Our Fire Damage Restoration Pros Always Put Their Customers First
At 911 Restoration, we strive to provide full transparency and communication to ensure customer satisfaction. 
We are committed to providing peace of mind and protecting your property from smoke damage and fire damage.
From urgent smoke restoration to puffback cleanup–911 Restoration is happy to assist with any questions about restoration. 
As a fire damage restoration company, we treat your property as if it were ours. With compassion and a sense of urgency, our fire cleanup crews work fast and efficiently to address smoke removal, mold remediation, sewage backup cleanup, and other restoration projects. 
Our Rochester fire damage restoration crews are certified in IICRC to assist with smoke removal, puffback cleanup, and inspection for smoke damage in Rochester following a fire. 
Contact our fire damage and smoke restoration professionals at 911 Restoration of Rochester today.