Disaster Restoration Rochester
There are a plethora of disasters that can affect the good people of this area and their homes, and this is why our disaster restoration Rochester teams with 911 Restoration Rochester are always standing by and ready to take them on.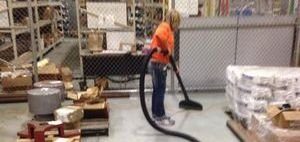 Our disaster restoration Rochester experts know that the best way to mitigate the effects of any disaster is to be at the scene quickly and with the right tools for the job.
To be there for our clients, we arrive within 45 minutes so that we can minimize the damage that any type of catastrophic event can cause.
Moreover, we are also available 24/7/365 so that even if a hurricane ravages your town in the middle of the night, we can still be there as soon as it's safe to start taking care of business.
Don't let the devastating effects of a fire, sewage uprising, or even a hurricane induced water damage scenario ruin your home or business without help from the best.
Contact our disaster restoration Rochester specialists with 911 Restoration Rochester for the highest quality repair work for your home today!
Disaster Prevention Is A Snap
Our disaster restoration Rochester specialists know all there is about the various kinds of catastrophes that can affect homes in the area, and this is why we have become the go-to source for help.
But people also contact our teams on a regular basis to learn how they can prevent disasters from doing their worst too.
Here are some disaster evasion techniques:
Make sure to take the time needed now and again to ensure that your windows are secure in the case of a hurricane or major storm.
If you spot any missing, damaged or displaced shingles in your roof, then replace them immediately to avoid ceiling leaks from occurring in high wind or sever rain.
Always clean your gutters at least once a year to make sure that they don't stand a chance of clogging with leaf matter and debris when you need the functioning the most.
Eliminate the chances of a tree branch impaling your roof by trimming them before any severe storms roll into town.
Have a restoration expert take a look at your property to spot any areas of trouble that may be eliminate before they expand and become harder to eliminate down the road.
There are a huge number of ways that you can prevent a disaster from doing its worst to your property, and this is not a total list. So if you have concerns that aren't addressed here, be sure to contact our specialists for help.
Don't let the devastating capacity of a natural crisis affect your gorgeous home without getting assistance from the best in the industry. Contact our disaster restoration Rochester experts with 911 Restoration Rochester for immediate relief and peace of mind today!
Taking On Disasters Is Our Specialty
When it comes to dealing with the various challenges that can arise from a disaster scenario of any sort, people rely on the skills and know-how of our highly trained and IICRC certified teams to take care of the situation for them.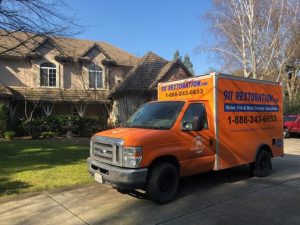 In addition to our ability to eliminate the effects of any kind of disaster, we are also more than willing and ready to help you out with any necessary paperwork for the insurance claim process too.
We don't want our customers to have to deal with the nature of their home being in jeopardy at the same time as having to talk with their adjuster too.
We are extremely dedicated to professionalism, and we always put the customer first, but most especially so in a disaster scenario.
If your home of office location has recently been through any kind of catastrophe, then don't wait another minute to contact our disaster restoration Rochester experts with 911 Restoration Rochester for help today!