Water Damage Restoration Rochester
Effective water infiltration elimination is a task that takes not only experience in the field doing the work, but also a level of preparation that can only be accomplished by experts like our water damage Rochester team with 911 Restoration Rochester.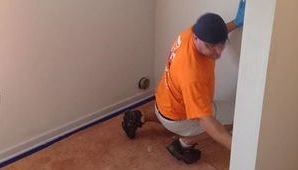 Taking on the various challenges that can arise when dealing with a ceiling leak, fire sprinkler malfunction, or even a water heater failure, require dedicated teams of professionals.
Our water damage restoration Rochester crew also recognizes that the best way to mitigate the loss that can be experienced in these times is to be at the scene quickly and with all the best tools for the job.
To provide this level of care, our team will always arrive within 45 minutes of a call for help in any type of scenario.
In concert with our ability to be on the scene within minutes, we are also available 24/7/365 so that even if your tragedy occurs in the middle of the night, we can be there to take it on for you.
Don't let a water damage crisis ruin your lovely home or office front. Contact our water damage restoration Rochester team with 911 Restoration Rochester for immediate help today!
Methods For Water Damage Prevention
Our water damage Rochester experts know all there is to about what to do after a flood or ceiling leak has already occurred, but they are also contacted regularly for their ability to help people prevent such scenarios too.
Here are some simple techniques for prevention:
Make sure to check the fittings and hoses on the backs of your water-based appliances in the home. This will help you to spot any wear and tear that may be the source of a future rupture.
Take the time to inspect the pipe around your property for any rusting or dripping and puddling as this can be a sign of a future pipe burst section.
Every year gutters need to be cleaned of leaf matter and debris that can clog the flow of water. This will help you to avoid things like overflows and ice dams from occurring.
Replace any missing, damaged, or disturbed roof shingles as soon as you notice them. This will help you to prevent ceiling leaks during rain storms by keeping the water outside.
Let a restoration professional inspect your property and plumbing system at least once every few years to spot any small obstructions before they become larger issues later on.
There are many different ways to protect your home from the effects of water damage, and this is definitely not a complete list, so if you have questions still, be sure to give us a call.
Don't let your home fall asunder from the effects of a water invasion incident without help from the best in the business. Contact our water damage restoration Rochester team with 911 Restoration Rochester today!
Simply The Best Water Extraction Team
When the people of the Rochester area have an issue with a water invasion, they immediately turn to the experts with 911 Restoration Rochester for help to eliminate it.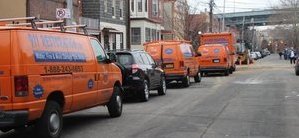 Fortunately, our Rochester team is fully prepared and completely mobilized for any type of work that needs to be done.
Additionally, our teams are fully capable of helping out our clients with every phase of a restoration endeavor.
We will even fill out and file the necessary insurance paperwork for our customer so that they don't have as much to deal with on their plate all at once.
We make sure to always put the customer first for every project that we take on, and we are totally dedicated to the highest level of professionalism in the industry.
If your home has recently suffered from a flooding event of any kind, then don't wait another minute to contact our water damage restoration Rochester crew with 911 Restoration Rochester for help today!