Sewage Backup Cleanup in Rochester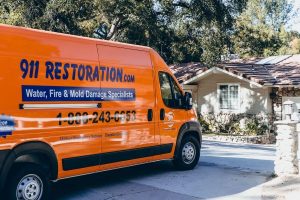 A sewage water spill or backup is an emergency. When you need sewage backup cleanup services fast, call 911 Restoration in Rochester 24/7/365. Our trained crews can arrive at your property in less than 45 minutes with the proper equipment to handle sewage and other hazardous material. We remove sewage water and solid waste from your basement, bathrooms, and anywhere else on your property. By the time we apply our signature Fresh Start, your property will look, feel, and smell better than ever.
Sewage water backup not only damages your property but also threatens the health of you and your loved ones. Sewage water contains harmful microorganisms, including bacteria, viruses, and parasites that endanger property owners and their pets. 911 Restoration in Rochester provides fast, thorough cleaning and sanitization services to reduce your risk of illness.  We identify and eliminate potential problems that can arise after sewage water damage in Rochester NY, such as dampness, odor, and Mold.
Our team also provides:
Free visual inspection of sewage backup cleanup or spill (for property owners only)

Free insurance consultation

Direct billing to your insurance company

Itemized inventory of lost property and personal items

Comprehensive repair and renovation services
When you discover a sewer backup in your basement or other parts of your property, you deserve experts who respond as soon as possible. 911 Restoration in Rochester offers 24-hour emergency water restoration services throughout our area, including Rochester, Henrietta, Penfield, and other nearby locations. 
Call us at (585) 283-7249 and please allow us to offer you a free visual inspection.
You did not ask for a sewage backup cleanup that threatens the safety and sanctity of your property, but you can ask for help from a caring, compassionate team of reconstruction specialists. As a locally owned and operated business, we care about our neighbors and understand how a sewage water backup Rochester is disruptive.  Call 911 Restoration in Rochester for sewage removal, comprehensive cleaning, and repair services. 
Sewer Water Cleanup Services are Available 24 Hours a Day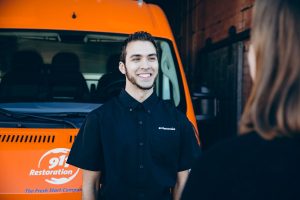 You don't want to wait for hours when people and property are threatened by sewage water (also known as blackwater). 911 Restoration in Rochester offers 24-hour emergency services, seven days a week, 365 days a year. 
Our experienced staff can be onsite in less than 45 minutes to immediately begin our expert sewage backup cleanup care, including:
Sewage water extraction, drying, and dehumidifying 

Remove damaged property

Deep cleaning and sanitization 

Mold inspection 

Emergency services including boarding up, packing, and storage

Evaluation and testing for structural damage

Complete property restoration
Sewage water backup or spills are a major source of disease-bearing microorganisms. 911 Restoration in Rochester sewage restoration experts are properly trained, equipped, and dressed. Please make sure that you leave the affected areas immediately, since exposure to sewage water is hazardous to your health, especially for older people, children, and those with weakened immune systems. Call us at (585) 283-7249 and learn how we can help.
Standing sewage water threatens and potentially weakens the structural integrity of your property if it is not immediately remedied. 911 Restoration in Rochester offers free visual inspection for property owners only. 
Sewage Water Damage from Caring Professionals 
Sewage water backup requires specialized services that remove contamination, water, and odor. We also know that this type of property damage is psychologically traumatic. You may wonder if your property will ever look or feel the same after being flooded with sewage. 
That is why your first call after discovering sewage on your property should be to 911 Restoration in Rochester. You don't want to wait hours for help when each moment of standing sewage water means more property damage and more risk to humans and animals. We provide expert sewage water extraction, cleaning, and disinfection so detailed, no one could ever guess that your home or office was flooded. We have helped many property owners in the Rochester area recover from a sewage backup cleanup or spill. Our experienced team is a phone call away. 
We can evaluate the extent and severity of the sewage water and its potential impact on your home or business. Our licensed and IICRC-certified team offers a complete menu of services designed to give your property a Fresh Start.
A sewage spill, backup, or flood is a horrible experience that requires a swift response and expert care. Call us at (585) 283-7249 and learn how we can help. Our friendly techs are on call and can arrive at your house in less than 45 minutes.
Serving the communities of Brockport, Webster and surrounding area.