Water Damage in Rochester
Weather Alert: If you are experiencing weather-related damage from flooding, call us today for emergency assistance!
911 Restoration of Rochester
If you find yourself dealing with a flooded basement or sewage backup, you need to act fast. Water damage can quickly lead to mold growth, which can put your health at risk. That's why it's important to call a professional water damage restoration company like 911 Restoration of Rochester as soon as possible.
At 911 Restoration of Rochester, we offer a Fresh Start with our comprehensive selection of property damage restoration services, including but not limited to:
Whether you're a Rochester homeowner or business owner, 911 Restoration of Rochester is your Fresh Start! We'll communicate with you throughout the entire process, help answer questions related to insurance, and restore your property to its pre-damaged condition. One of our IICRC-certified teams is dispatched within 45 minutes of your call! Contact us today, and one of our friendly representatives will assist you in finding the nearest Rochester location.
We are available 24/7/365 to take your call and provide you with a free, no-obligation estimate. We understand that dealing with water damage in Rochester is stressful, which is why we will work quickly and efficiently to get your home or business back to normal.
If you're dealing with water damage, don't wait. Call 911 Restoration of Rochester today.
Service area map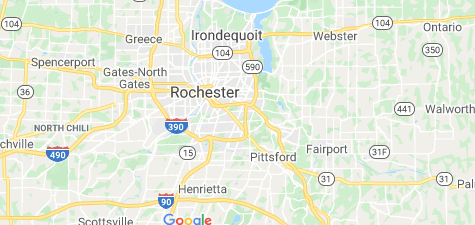 As a nationwide water damage restoration company, 911 Restoration provides immediate, same-day water damage restoration in Rochester and surrounding areas like Henrietta, and Penfield. 
Water Damage Restoration
When you have a water damage Rochester emergency and need professional service and advice, our water cleanup crews can help. Our Rochester water damage Rochester technicians arrive at your residential or commercial property within 45 minutes to assist with water removal and flood cleanup. 
Water Damage Restoration in Rochester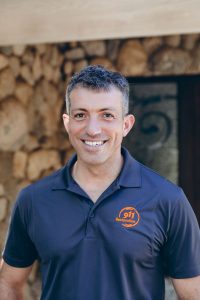 When you're faced with water damage in Rochester, you need an experienced and reliable company to manage the restoration of your property. We provide 24/7 support because we know that a disaster does not wait. 
From tropical storms to torrential floods and extreme winds, Rochester experiences extreme weather conditions all year round. As residential or commercial property owners, it is important to take precautions to protect your property. Reach out to a professional water extraction company that can restore your property with the proper equipment.
Whether you're dealing with a flooded basement, ceiling leak, or burst pipe, 911 Restoration of Rochester is here to help. Our flood cleanup technicians work fast to dry your property and remove any remaining moisture. They also provide mold inspection and can assist with mold removal at your Rochester property. Call us at (585) 283-7249 and allow us to offer you a free visual inspection.

We'll help get your property get back to its pristine condition.  
Water Damage Restoration Is Our Expertise
As a water extraction company, we strive to give you the "Fresh Start" that you deserve. From full transparency and communication to speedy water damage restoration repairs, we provide quality customer service. 
Moreover, we can assist with include ice dam removal, mold removal, mold decontamination, flood cleanup, and sewage cleanup. No matter the water damage project or emergency, our water removal technicians are IICRC-certified to handle any water damage projects.
Don't hesitate to reach out to 911 Restoration of Rochester. We'll respond to your emergency immediately and send our Rochester water damage technicians to your property. Call a water damage restoration company near me at (585) 283-7249 and see how we can help.

Sanitization Services & Disinfection Solutions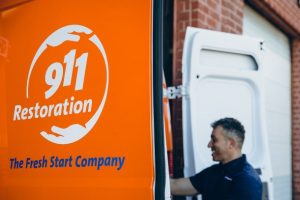 During COVID-19, many residential and commercial building owners are ramping up their own safety and sanitization efforts.
As a nationwide restoration company, we also specialize in the sanitization, deep cleaning, and thorough disinfection of surfaces. We use dehumidifying techniques as well as professional sanitization and disinfection solutions to help keep your property clean and sanitized. 
A disaster can cause a lot of stress. We're here to help restore peace of mind by offering professional sanitization services and disinfection solutions in Rochester and surrounding areas. Contact 911 Restoration of Rochester today for 24/7 support with the flood cleanup, mold removal, and water damage restoration needs. 
Mold Removal
Mold often thrives in areas where there is remaining moisture that has not been carefully eradicated. Fortunately, with the help of 911 Restoration, our mold remediation technicians can carefully and efficiently assist with mold removal in Rochester NY. The mold that is not treated can cause health and safety hazards in residential or commercial properties. In fact, this is why it is important to seek mold inspection services from a professional restoration company. As a certified mold removal company, 911 Restoration of Rochester can safely remove mold and assist with mold remediation. 
Fortunately, 911 Restoration is here to restore peace of mind and help eradicate mold from your Rochester property. As a matter of fact, our mold remediation experts are trained to identify and remove mold from your property. In order to extract the remaining moisture left behind, our mold remediation experts use dehumidifying tools to treat mold. 
If you're experiencing a mold infestation, don't wait. Call 911 Restoration of Rochester for immediate assistance with mold removal at (585) 283-7249. Our professional mold remediation experts tackle any mold or water damage restoration project in Rochester, Penfield, Henrietta, and other regions. 
Sewage Backup and Cleanup
When you have a sewage backup in the middle of the night, you need fast and reliable assistance from a sewage cleanup company. Our sewage and water damage Rochester crews arrive on the scene to quickly begin the process of carefully removing sewage and ensuring that waste is properly disposed of. 
They work diligently and quickly to eradicate moisture from your residential or commercial property. It's important not to wait.  Biohazardous sewage contaminates everything it touches. Not to mention, it contributes to the growth or invasion of parasites and other toxins onto your property. 
Fortunately, 911 Restoration Rochester with speedy sewage backup. In addition to sewage backup, our technicians can also inspect your property for mold. Our crews will do a thorough search underneath floorboards and other areas. 
Restoring your property is our priority. You can trust 911 Restoration of Rochester to help with an unexpected emergency like sewage backup. Contact us today. 
Fire and Smoke Damage Restoration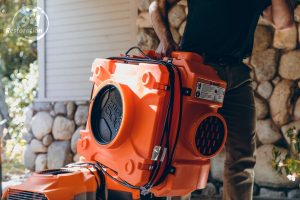 911 Restoration is a nationwide company with experience in fire and smoke damage restoration. W can assist with smoke removal, puffback cleanup, and other fire damage restoration in Rochester. We can handle every step of the recovery process, including a free fire damage assessment. 
Our fire cleanup technicians work quickly to remove soot, ash, and other remnants left behind by a fire. After a fire is put out by firefighters, your property and furniture may be flooded. Additionally, it can leave behind excess moisture which can cause mold. Our 911 Restoration fire restoration crew can handle all aspects of flood cleanup, carpet drying, and mold remediation for full property restoration.
From your roof tiles to your floorboards, our fire damage restoration crews can assist with smoke removal and other services following a fire or flood disaster. 
Besides, finding the right fire restoration Rochester company is important. 911 Restoration understands that time is of the essence. We are here to ease your worries. Our fire damage restoration Rochester crews provide fire damage inspection and also assist with saving and storing some of the salvageable items found in the aftermath of a fire. You can rest assured that your property will be in good hands. Contact 911 Restoration of Rochester today at (585) 283-7249.
Disaster Restoration
When a disaster happens, dealing with the aftermath can be stressful. For that reason, we strive to provide quality customer service and immediate assistance with disaster restoration. Whether it's Rochester NY flooding, sewage backup, mold, or other issues — we are happy to help. 
Our Rochester disaster restoration technicians can handle everything from water damage restoration, fire and smoke removal, sewage floods, and mold remediation. We treat your property as if it were ours and provide speedy and reliable disaster restoration in Rochester and surrounding areas. 
In fact, our technicians provide assistance and full transparency with our restoration process. We put our customers first and want to ensure that you receive quality disaster restoration. 
Instead of contacting separate contractors to get a disaster restoration job done, 911 Restoration can get it all done. We provide disaster restoration services ranging from flood cleanup, puff back cleanup, smoke removal, mold remediation, fire damage restoration, and more. 
When you're dealing with a flooded basement, or need a Mold inspection or other services right away, Call 911 Restoration of Rochester. 
Commercial Restoration
From fire damage restoration to flood cleanup, we provide full residential and commercial restoration for properties in Rochester and the surrounding areas. When your property is dealing with a flooded basement or ceiling leak, we'll dispatch our Rochester water damage restoration technicians immediately to begin repairs
As a "Fresh Start" company, we believe every customer has the opportunity to start fresh. Each member of our team has completed rigorous IICRC-certified training, which means they can handle any type of Disaster restoration project no matter the size or scope. Weather conditions or natural disasters such as tornadoes, hurricanes, or strong winds, for example, can play a role in causing damage. In light of this, 911 Restoration operates with urgency for quality disaster restoration. 
Whether you're dealing with a frozen pipe burst, a flooded basement, or a separate water damage restoration issue, our technicians can help right away. Contact 911 Restoration of Rochester today at (585) 283-7249!
Serving the communities of Brockport, Webster and surrounding area.