Mold Removal Rochester
The vast majority of homes across America have some form, albeit usually a small one, of mold growth to deal with, and this is why our mold removal Rochester team with 911 Restoration Rochester is IICRC certified to handle anything.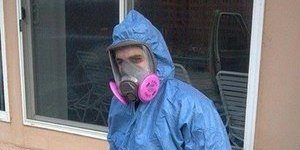 When a mold growth does take over your property, it usually happens in an area that sees regular water infusions such as under sinks, near ventilation systems and at cracks in the foundation.
No matter where your mold growth situation arises, we have teams that will be there within 45 minutes of your call to start eliminating it effectively.
Parallel to our ability to arrive on the scene quickly, we are also available 24/7/365 so that we can take care of anything at any time.
Our teams of mold removal Rochester experts will also bring nothing but the latest drying technology to your property so that we can be absolutely sure that nothing stands in our way of eliminating all of your mold.
Don't let a mold or fungus infestation take over your home without help from the experts. Contact our mold removal Rochester team with 911 Restoration Rochester for immediate assistance today!
Mold And Fungus Prevention Measures
Our mold removal Rochester crew knows all there is about the world of fungus and mold, and they are contacted regularly to eliminate it wherever it arises, but they are also contacted to help prevent such scenarios too.
Here are some simple ways to prevent mold:
Take care of any spills that happen immediately. This will help to prevent mold spores from taking hold as they are regularly floating around in the air looking for a spot to grow.
If you do have a spill, be sure to use bleach as a disinfectant on the area afterwards. This will help to prevent any airborne mold spores that land from germinating.
Isolate any area that already has mold, and don't disturb the colony as this will only likely spread the mold problem to other areas of the structure.
For humid rooms that don't have windows, use a dehumidifier to eliminate any excess moisture that may inspire mold growth.
For rooms that are humid that do have windows, make sure to open them regularly to eliminate the chances for moisture to accumulate and grow mold.
There are plenty of ways that you can protect your home from mold growth, and this is not a final list, so if you have questions about ideas that aren't mentioned here, be sure to contact us for help.
Don't let a mold or fungus growth infestation ruin your perfect home, without getting help from the best first.
Contact our mold removal Rochester team with 911 Restoration Rochester and let our professionals solve everything for you today!
Eliminating Mold Growth With The Best Technology And Team
Our mold removal Rochester specialists have seen the worst that mold has in store in even the most dire of situations, and this is why they know they can handle anything with ease.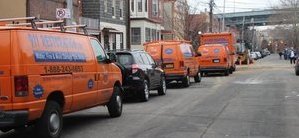 When we start a mold removal project we first begin with establishing a barrier so that the mold spores cannot escape and start growing in other areas of the home.
Then we carefully remove any moldy material and secure it in transport so that it doesn't stand a chance of surviving anywhere in route to the dumpster.
Upon elimination of the mold growth, we will then reinstall all of the drywall and other building materials that originally made your home look like you want.
Our specialists will even help you to fill out any necessary paperwork related to the claims process so that we can make sure you are taken care of every step of the way.
Don't let your lovely home suffer from a mold contamination without help from our specialists. Contact our mold removal Rochester team with 911 Restoration Rochester for the best of services to get rid of your mold problem forever today!