Water Damage and Mold Removal Webster
The water damage Webster techs at 911 Restoration Rochester always keep their office agents available 24/7/365, so home and business owners living in the community always feel comfortable calling our staff any time of the day or night when they experience a water emergency.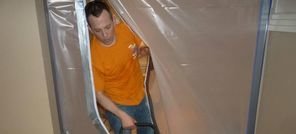 The best way to prevent permanent damage is by having our mold removal Webster techs repair your water-related issues the moment it occurs, so our water damage experts in Webster makes sure to get workers to your home within 45 minutes of receiving your emergency call.
Our mold remediation specialists in Webster work with IICRC certified professionals who are trained to implement the following services for mold and water damage, including:
Flooded subfloor cleanup

Mold infestation cleanup

Repair of ruptured washer hose

Sanitization after toilet overflow

Fire sprinkler repair

Water heater leak repair

Moldy crawlspace cleanup

Restoration of pipe bursts

Water extraction in flooded basement

Comprehensive mold and water damage repair
Our customers can rest easy knowing that our water damage Webster pros always provide same day services to get your home in pristine condition again, so call our mold removal Webster team today!
Call us at (585) 283-7249 and please allow us to offer you a free visual inspection.
Sometimes You Can Smell and Feel Mold Before You See It
If your home or business is developing a major problem with mold and mildew, our mold removal Webster technicians know that you need to be aware of how of it looks, as well as how it smells.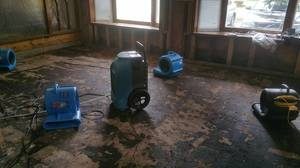 Our mold removal Webster specialists want you to be aware that if you walk into a room and you notice a musty smell, then most likely you have fungi living in your home.
Our water damage Webster pros want homeowners to also be aware of the fact that along with smelling the mold, but you may actually feel it as well.
When you inhale mold spores our water damage Webster agents know that it can cause you to experience allergy-like symptoms and breathing issues, which is why you need to be so aware of how you feel physically when you are in your house.
Call us at (585) 283-7249 and learn how we can help.
Mold likes to live in hard to reach places, which is why it is so important to get our mold removal Webster crew to the home to check in all the hard to reach places. So, if you detect that mold could be in your home, call our water damage Webster unit today.
We Provide Affordable Water Damage Restoration
When your home or business has become flooded, the last thing our mold removal Webster professionals want is for our customers to fret about money.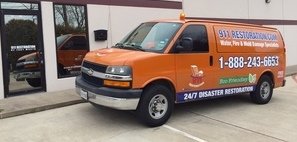 This is why our water damage Webster pros want you to leave all the work to our mold removal Webster specialists to do all they can to get you affordable prices on the restoration of your residential or commercial property.
It is important to contact your insurance company as soon as you discover that your home as been damaged by a water disaster or mold infestation, which is something our mold removal Webster staff will help you to do.
Our water damage Webster agents have the knowledge needed to assist you with filing your insurance claim in order to get you the coverage you deserve.
When you contact our mold removal Webster agents, we will provide you with the best customer service in the industry to keep your out-of-pocket expenses low and the quality of your remediation services high.
Call our water damage Webster pros at 911 Restoration Rochester today and with the help of our mold removal Webster crew, you will be on the path to a newly restored property and a fresh start in no time! Call us at (585) 283-7249 and learn how we can help.