How to Keep Moisture Out of Commercial Buildings in Winter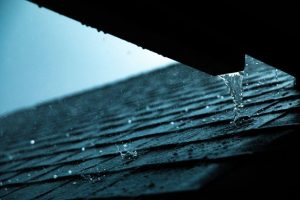 If you only take moisture control measures during the warmer months of summer, you might be in a lot of trouble when the Rochester winter rolls around. Serious winter conditions like blizzards, snowstorms, harsh winds, and freezing cold temperatures can lead to serious issues for your commercial building. In this article, we will talk about how you can keep moisture out of commercial buildings in the winter.
Why is moisture a bigger problem during the winter?
Condensation happens more often in colder temperatures than in warmer ones. This is because there is a great difference in temperatures between the warmer interior of your buildings and the cold wintery outdoors.
Warm air carries a large amount of moisture in them, and when this moisture-filled air comes into contact with the cold surfaces in your building, it condenses into water. This process causes water to form on your walls, in your vents, between your walls, and the ceiling.
Moisture inside your building can lead to lots of damage like roof and gutter damage, HVAC damage, and mold. It can also lead to structural issues with the building and should be taken care of immediately.
How to keep moisture out of commercial buildings:
HVAC system and maintenance
Air circulation and ventilation are essential parts of keeping moisture out of your building. A good HVAC system should be priority number one to keep air flowing through your building and keep it moisture-free.
You also need to make sure your HVAC systems are properly and regularly maintained. Most moisture problems happen due to your HVAC not working efficiently.
Regularly inspect your HVAC system for inefficiencies and breakages. Also, check all the vents and drains for any kind of blockage and make sure air is flowing consistently. Replace all filters as required by the machines.
Provide drainage on roofs
Your building's roof needs proper drainage and slopes to make sure no water is pooling up on the roof. All equipment placed on your roof should be placed with drainage in mind.
Gutters and drains are crucial in keeping your roof from getting waterlogged and seeping into the building.
Insulation within walls
All wall cavities should be properly insulated. Insulation prevents water from condensing within the walls and causing lots of molds and severe structural damage. Also, make sure that all debris and dirt are cleaned out of the cavities before you insulate. Debris and moisture combined can result in excessive mold growth.
Install drainage around the building parameter
The foundation of your building, both from the inside and outside, should have proper drainage. Water damage in your foundation can be extremely dangerous as it can seep in from cracks and deep into the foundation. You need drainage systems that will take water far and away from the foundation of your building.
Add proper ventilation
To prevent mold formation in commercial restrooms and showers, extra care must be taken to prevent moisture buildup. Showers should be surrounded by an acceptable tile backer board and have additional exterior ventilation. Mold-resistant wallboard is preferable to standard wallboard in business restrooms because it provides greater protection.
Fix seepage and leakage
If water is entering your building from the outside, you will have to fix and waterproof these areas. This can be the piping in your walls, the vents, or cracks in the structure of the building.
Water can enter the basement of buildings due to the lack of gutters or because the landscaping around the building is making the water flow towards the building.
Air Balancing
Budget constraints can lead to air balancing being overlooked. A badly balanced air system does not function effectively or efficiently. As such, getting a system well balanced pays off. The building's residents will be comfortable, the system will run optimally, and the temperature and relative humidity will remain where they were intended to be.
Use Dehumidifiers
The purpose of dehumidifiers is to control the dewpoint and relative humidity inside a space. Dehumidifiers are generally designed with the same goal in mind. This entails controlling issues such as mold, mildew, and water-related damage to maintain a healthy and comfortable indoor environment.
Although entire building dehumidifiers are not an absolute answer to a facility's high moisture, they can significantly reduce indoor moisture.
Have Water damage problems?
A skilled and trustworthy restoration company is essential when dealing with water damage in commercial buildings. Call us at 911 Restoration of Rochester on (585) 283-7249 for 24/7 all-day services that will get your building back to its pristine condition in the most professional and fastest manner.
Whether it is minor or major, all types of water damage can be handled by the 911 Restoration of Rochester. From flooded basements and leaky ceilings, to mold damage or sewage back up, our professionally trained and IICRC certified experts can handle it all!