Risks of Fire in the Metro Area & How to Avoid Them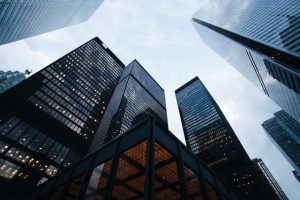 The dense buildings with many homes and offices put metropolitan areas at a higher risk of experiencing fire damage. While fire risk is always present for all buildings, buildings in metropolitan areas also have the added possibility of catching fire from each other. They also pose a high risk of damaging nearby vehicles and fatally injuring people.
If your home or office is located in a metropolitan area and you're worried about the fire risk, don't hesitate to ask about the safety protocols from your local fire department. Ensuring that all the buildings in the vicinity take maximum measures to reduce fire risk may put you at ease. However, you can never take too many precautions.
Look out for the following common reasons for fires in metropolitan areas and the steps you can take to minimize the possibility of their occurrence:
Uncontrolled Cooking Fire
The uncontrolled cooking fire is responsible for about 60% of all fires in busy metropolitan areas. The reason behind this high percentage is the high number of restaurants, cafes, and commercial kitchens required to cater to the high number of people visiting offices, health centers, schools, and other commercial spaces in metropolitan areas. Most offices also contain kitchenettes with small stoves and microwaves for their employees and increase fire risk.
While shutting down commercial kitchens is both impossible and highly inconvenient, the chance of fire damage through kitchens can be reduced by ensuring that all kitchens have automatic sprinklers installed. Easy access to fire extinguishers and training kitchen employees on their usage can also save lives and property.
Healthcare facilities
Healthcare facilities also contribute to fire damage greatly and increase fire risk overall. Most health facilities have heavy and complicated machinery. If such machines malfunction, only specialized technicians can fix them. However, the employees of healthcare facilities work long hours and in shifts. If a machine malfunctions during one shift and isn't removed or labeled as malfunction, employees in the later shift wouldn't know not to use that machinery.
Most healthcare facilities also contain advanced labs where flammable materials are commonly placed. These flammable materials, if stored incorrectly or handled carelessly, can cause a fire. A fire started in the lab can get out of hands quickly due to other flammable materials in the space.
Fireproofing the part of the building where these healthcare facilities are located can help minimize fire risk. Installing automatic sprinklers can further minimize the chances of fire damage. However, regular inspection to ensure protocols is the most practical solution to ensure fire safety in metropolitan areas.
Electrical equipment
Metropolitan areas require heavy usage of all sorts of electrical equipment. There are various cafes and restaurants with various electrical cooking equipment, healthcare facilities with several diagnostic machines, gyms with heavy workout machines, and other offices with specific electrical equipment. As all the various electrical equipment runs throughout the day, it can create a heavy load on the electrical wiring of commercial buildings in the area.
Besides the heavy usage, worn-out wiring, unattached connections, and damaged sockets or fuses can also increase fire risk. Any electrical malfunction due to any of these reasons on one floor of one building can create havoc for the entire electrical wiring of the building. A small spark can quickly result in a fire that can spread in no time.
Regular examination and maintenance of every building's electrical wiring and systems are important to avoid fire damage resulting from an electrical malfunction. Any wear and tear in sockets or exposed wiring should be fixed instantly, and damaged appliances should be removed from office premises. Moreover, switching off the main power board can also help minimize the spread of fire in case it started due to malfunctioning electrical wiring or appliances,
Smoking
While vapes have gained much popularity in the last few years as a replacement for smoking cigarettes, smoking remains one of the most common causes of fires starting in metropolitan areas.
It can also be a challenging task to keep entire metropolitan areas free of smoke. However, dedicating certain open-air, safe spaces for smoking and ensuring that people do not violate the buildings' laws can help minimize the risk of fire from smoking. Offices located in the metropolitan area can also ensure longer smoke breaks for employees to give them ample time to put out cigarettes properly.
Intentional
People can intentionally start fires for several reasons. It can be a joke, a prank, an experiment, or a necessity at the moment. However, intentional and carefully lit fires can also get out of control.
Installing automatic water sprinklers, smoke alarms, and heat sensors can help contain intentional fires. Easy access to fire extinguishers can also help contain fires and prevent greater fire damage.
However, accidents may occur despite ensuring all preventative measures. If you spot a fire breaking out, reaching out to the local fire department should be your first step. Once the fire is contained, it is important to seek professional help from a restoration company to assess the fire damage and safety of the building. Many restoration services, such as the 911 Restoration of Rochester, provide complete restoration and mitigation services to make spaces livable and usable after fire damage.